Listeners, I like Welcome to Night Vale.
A lot.
So much, that I had to commemorate it with some nail art. I started out with Sparitual Heliotrope, tipped it with OPI Black Onyx and then went to work.
And best of all? I used China Glaze Goulish Glow and made it all glow in the dark!! (I wish I could have gotten a better pic of it!)
What do you think? Do you listen to Nigh Vale?
What a cool polish!! This is from SpaRitual's new Fall 2012 Rock collection called Conglomerate. SpaRitual describes it as "Charcoal rock glitter infused with Rhyolite" and just as the Gold collection was infused with gold, this collection is all infused with Rhyolite. (Side note, Rhyolite is an igneous, volcanic rock)
The polish is a grey with gold shimmer, and has black and white smaller glitters mixed in. Now I'm sure this isn't everyones taste, but I was really excited to own this, because for one I'm a nerd, and two, it actually looks like conglomerate sedimentary rock!!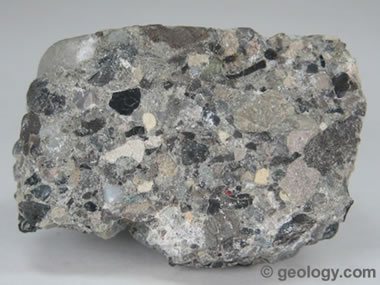 How cool!! What do you think??
I really love all the rainbow manicures that are out now, so I wanted to try it myself.
First I painted on French Quarter For Your Thoughts, then started dotting away! I kept my friend Roy G. Biv in mind while dotting, so here are the colors I used in order: China Glaze Hey Sailor, OPI Red Lights Ahead, Where? OPI on Collins Ave, China Glaze Papaya Punch, China Glaze Happy Go Lucky, Sally Hansen Lickety-Split Lime, China Glaze Gaga for Green,  Barry M Cyan, Sally Hansen Fairy Teal, SpaRitual Undercurrent, and last but not least, SpaRitual Heliotrope! 
Whooo! That was a handful! What do you think of the doticure?? 
Ooooh oh! Look how glamourous this SpaRitual is! I showed it once before, here but figured it needed it's very own post.
Aurum is a gold glass flecked polish that's actually infused with gold (which sounds very silly and wasteful), but I can't even argue that I don't love it.
It's actually so bright that I had to photograph it in the shade because my camera freaked out every time I focused on it.
If you love gold polish, you need this!!
I've been needing a little boost this week; I'm coming to the end of my beauty school program and now I'm getting a little worried about taking the state board to become licensed, so to boost myself I decided to paint a little happiness on my nails- literally! 
I used China Glaze Gaga for Green, Liquid Leather and Happy Go Lucky, SpaRitual Heliotrope, and OPI Alpine Snow. I used this picture as reference: 
What do you do to get over the blahs?
I do apologize for my absence, I've got family in town for the next week so I'll be MIA for a bit longer, that being said, this is the last in the Oz trio from A Rhyming Dictionary. 
Betsy Bobbin is her name, and she is by far my favorite of the set; it's a matte glitter (I used a coat of Seche to shine it up), with pink/salmon mini round glitters, small green and red glitters, medium blue hexes and large black circle glitters. I know it sounds like a crazy lot of glitters together, but they really work and look fabulous together. I wore it as a top coat over SpaRutual Heliotrope, and I plan on ordering a full size bottle as soon as this one is empty- which wont take long because I've worn it so much!!
You can buy Betsy Bobbin here, or see the entire Rhyming Dictionary store here or you can like them here.
Disclosure- Products were provided to me by the manufacturer for my opinion and honest review. See here for more information.
I have a new indie collection to show you all!!
A Rhyming Dictionary has mixed up a collection entirely based on the Oz books by L. Frank Baum. The entire Oz collection is just beautiful and I'm so excited about them.
This is the first of three I'll be showing you; say hello to Kaliko! It has multiple shard glitters in blurple, black, white, and silver. I'm wearing it over SpaRitual's Aurum which was part of the gold collection. I got so many complements while wearing it, even had someone ask if they could borrow it!! 
Formula on this one was great, I had no trouble getting full coverage from the brush with a few strokes. I did do my ring finger with the sponge method to see if that was any better but it seemed to be worse, the sponge picked up the shards but didn't let them go. You're better off using the brush on this glitter. Wear time was good, and it wasn't too difficult to take off like some glitters (I'm looking at you DL Happy Birthday).
You can buy Kaliko here or see the entire Rhyming Dictionary store here or you can like them here.
Disclosure- Products were provided to me by the manufacturer for my opinion and honest review. See here for more information.
Alright, last post this week with the new MASH Nails nail plates, and I still only have good things to say about them. 
I used Sinful Colors Kissy as the background image, and China Glaze Liquid Leather for the unicorn accent nail. Kissy was admittedly much lighter than I wanted, but it's grown on my and I think anything darker would have distracted. 
The background image is a full nail image, and as you can see it is just a bit too small to fit my entire nail plate (though- full disclosure- my nails are ridiculously long right now and they should fit the average nail).
If you'd like to purchase your own set, check them out here.
Disclosure- Products were provided to me by the manufacturer for my opinion and honest review. See here for more information.
I recently got a set of MASH nail image plates to test out, so I wanted to test as many images off their plates as possible in one manicure and this is the resulting art. I tried to make it as cohesive as possible, so I went for a Southwestern theme, including a gradient with SpaRitual's new Pigment line Poppy (the red) and Indigo (the blue). 
The silver background stamps are Revlon Silver Dollar, and the black is a mix of China Glaze Liquid Leather, Wet 'N Wild Black Creme and Konad Special Polish.
Now as to the quality of the stamps; let me say that I have a lot (a lot) of image plates. No names, name brand, off brand, Japanese brands… etc. and these were seriously top of the line image plates. I had NO problem picking up any of the images, and I used multiple polishes to try and screw it up. 
If you're in the market to get some new plates, you should definitely look into these. They don't seem to be on the site as of posting this, but you can get them here.
Disclosure- Products were provided to me by the manufacturer for my opinion and honest review. See here for more information.
I've only recently come to know about SpaRitual. They are an eco-conscious beauty company with a line of polishes that are vegan friendly and free of DBP, Toluene and Formaldehyde. They have been coming out with some really unique colors, and I've been digging everything!
This is from their Spring/Summer 2012 collection Gold, and is called Rusted Lux. It's actually infused with real gold (as the entire collection is). How neat! 
The color is just breathtaking; I had so many people stop and ask what I was wearing. I'm not even a fan of golds usually but this is just too beautiful to pass up. This is three coats here, because you need a bit of build up to get the gold to pop.
Here is a close up for you: